Our Facility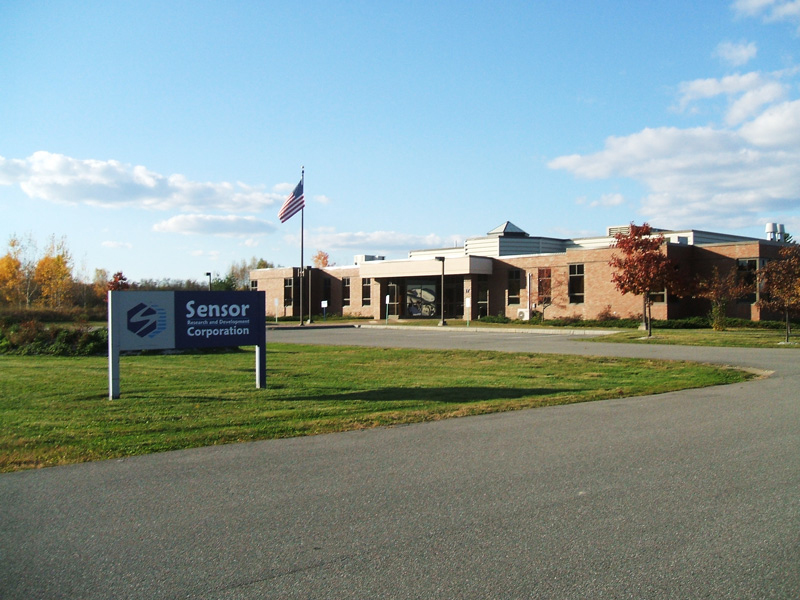 SRD has been designing unique test and evaluation solutions for scientific research and sensor development for over 16 years in Orono, Maine. Our current 28,000 sq ft. research was designed and built specifically for developing chemical and biological detection systems. Our facility houses a fully equipped chemistry and microbiology laboratory, an electronic fabrication shop, and a machine shop.
SRD's laboratories currently support 24 test setups for sensor research. Nearly all setups contain gas delivery systems and sensor testing instrumentation. These systems provide the capacity to simultaneously test approximately 200 different sensors in a variety of real-world scenarios. Current capabilities include:
Three – Gas Chromatography-Mass Spectrometers (GCMS) equipped with auto sampler, direct vapor samplers and solid phase analysis
Fourier Transform Infrared Spectrometry (FTIR)
Ultra-violet/Visible Spectrometry (UV-Vis)
X-ray Photoelectron Spectroscopy
Enhanced Raman Spectroscopy
Continuous Trace Gas Analyzer
Gas Chromatography Thermal Conductivity Detector and Flame Photo-ionization Detector in Tandem
Gas Chromatography Photo-ionization Detector and Flame Photo ionization Detector in Tandem
Continuous Flame Ionization Detector
SRD laboratories and it's proven gas delivery capabilities allow for an excellent transition to 3rd party testing and evaluation of prototypes, near to market products, and post-production application testing. SRD specializes in chemical warfare agent (CWA) simulants, toxic industrial chemicals (TIC) and other low vapor pressure/low volatile compound testing.
SRD's laboratories comply fully with OSHA guidelines for safe laboratory practices. The facilities also meet all Federal, State and local laws and regulations for disposal, handling, and storage of: toxic and hazardous materials, waterborne effluents and solid waste.
For more information on how we can meet your needs, please visit our testing and evaluation page or contact us for a quote.
(click images to view larger)